Stockholm (NordSIP) – Kaasinen's New Council on Ethics Engagement Role | NordSip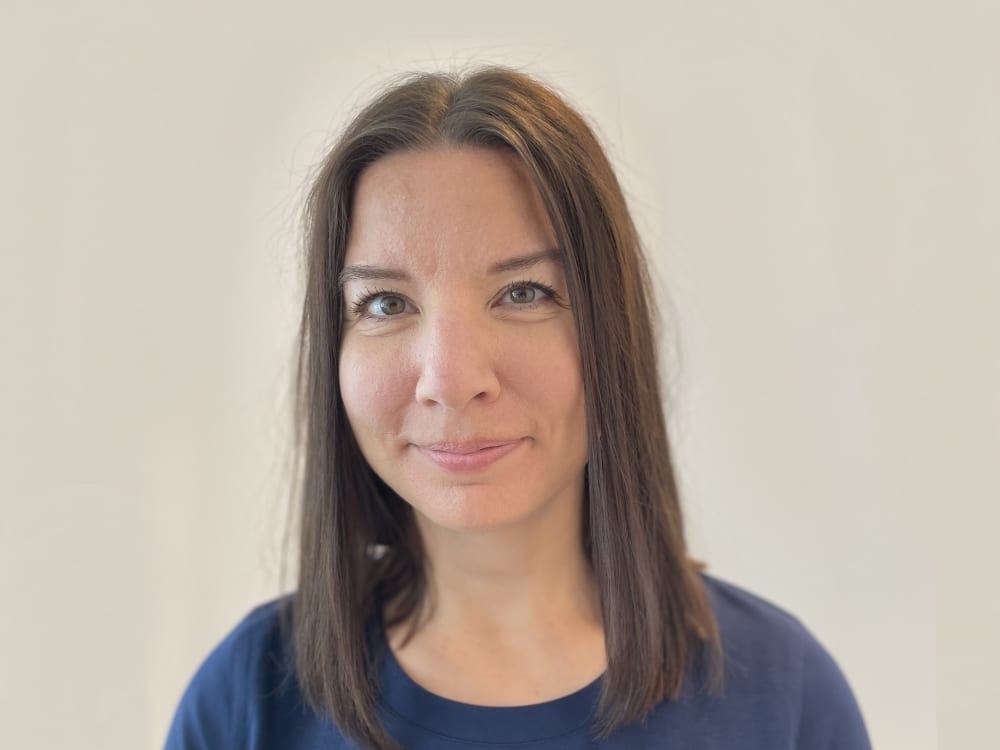 Sweden's four National Pension buffer funds (AP Funds) were originally set up to generate better returns through healthy competition. Over the years, they have nevertheless found areas where it makes more sense to collaborate. One case where strength in numbers really counts is sustainability, hence the formation in 2007 of the AP Funds' Council on Ethics (AP-Fondernas etikråd – Etikrådet in Swedish). Companies stand up and pay attention during engagement when faced with a combined EUR 180 billion in assets under management. On June 27, 2022, the Council on Ethics announced the appointment of Tytti Kaasinen as a new Engagement Director. This was a good opportunity for NordSIP to catch up with her to find out more about this latest move and explore her personal perspective on sustainability.
Kaasinen's sustainability journey began 14 years ago in Manchester, UK where she was working as a Responsible Investment Analyst at the Co-operative Asset Management (now part of Royal London). She moved to Sweden just over a decade ago, joining local specialist corporate engagement firm GES International AB, which was subsequently acquired by Sustainalytics. "I have dedicated the past 10+ years to stewardship, particularly focused on proactive and impact-oriented engagement addressing intensifying ESG challenges facing companies and investors. Most recently, I worked at S&P Global Ratings for a period to expand and strengthen their interconnection with ESG-interested investors," Kaasinen explains.
Having been immersed in sustainability-related stewardship for so many years, Kaasinen can bring that hands-on experience to the Council on Ethics. "I have been working with and following the Council on Ethics my whole career and this position feels like a natural progression where I can contribute with everything I have learned about active ownership and the investment ecosystem, including all its various stakeholders," says Kaasinen, adding that she is looking forward to "getting to experience the asset owner perspective from the inside and working closely with not one but four distinct pension funds genuinely committed to responsible investment."
The AP Funds are in the process of conducting a strategic review of the Council on Ethics, the results of which are yet to be published. In this context Kaasinen has stepped in to coordinate the funds' joint engagement work until March 2023. Her priority is "to uphold and support the Council in continuing to have engagements that make a difference, both in terms of the directly affected parties and the long-term investment environment more broadly – and hopefully add a little twist of my own." Kaasinen would also like to use the opportunity "to contribute with my huge personal interest in organisational and systemic dynamics. I am keen to delve into the role that the Council on Ethics has nationally and globally. For example, how the collaboration between the four AP funds and interaction with external stakeholders could be even more productive, efficient, and beneficial for everyone involved."
The new Engagement Director role fits very well with Kaasinen's personal views on sustainability: "I'm a big believer in collaboration being the key for most impactful and efficient changes, so I'm delighted to be in the middle of four funds that share this opinion. In addition, I have a history of wanting to draw attention to overlooked sustainability challenges and the Council on Ethics has also been successfully highlighting many relevant issues over the years." This latter point of climate change having – understandably – dominated the agenda of institutional investors and policymakers has been a particular focus for NordSIP in recent months, with many other ESG issues seemingly playing catch-up. While stressing that she is speaking in a personal capacity and not presenting the Council on Ethics' official stance, Kaasinen agrees that sustainable investing needs to broaden its scope: "I'm a strong proponent of investors not neglecting all the non-climate challenges which aren't taking a break while the focus is on CO2. As a systems-thinking nerd, I'm happy to see biodiversity having quickly risen on the agenda and hope that investors always include water in that bucket, or ideally as a topic in its own right. Water risks are very material and will increasingly pose operational and societal difficulties."
Kaasinen was also pleased to see the "S" in ESG get more attention during the Covid-19 pandemic. "I really hope that the momentum holds and grows. Social issues tend of lose out to environmental ones, but everything ultimately depends on the actions and needs of the people. If we want a truly sustainable, prosperous, and stable future, the human dimension should be integrated in investment analyses and activities, not only after something has gone wrong and in isolation, but proactively, on an industry level and while assessing the interconnectivity with E and G issues. I think this would have great benefits particularly for universal owners."
NordSIP will provide an update once the results of the Council on Ethics' internal review have been made public. In the meantime, their engagements activities are in safe hands.
Image courtesy of Tytti Kaasinen